Quips, quotes, and highlights from podcasts across America 
The Week of April 30, 2021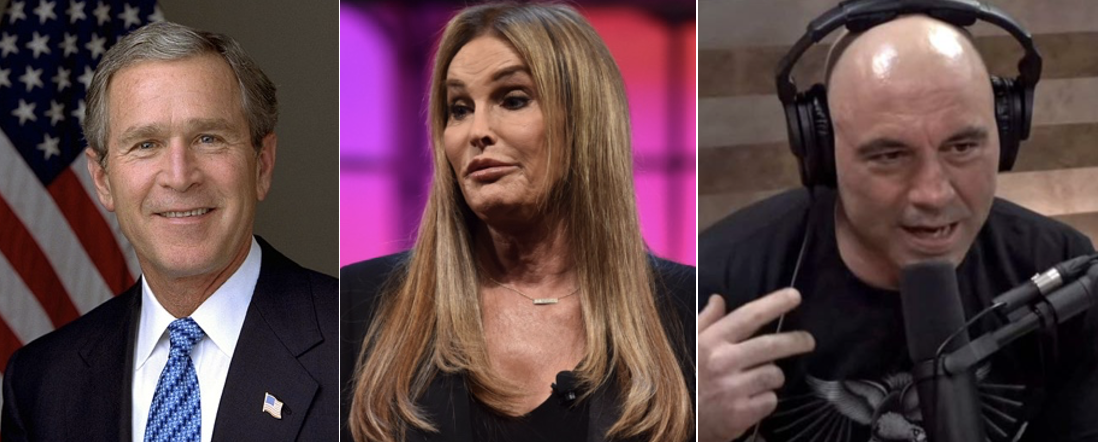 "Rational people should not be arguing for open borders. You can't be a nation of laws and have an open border. But you can recognize that the border can be less open through reform."
— Former President George W. Bush, The Dispatch podcast.
"I think for the most part it's safe to get vaccinated. But if you're like 21 years old, and you say to me, 'should I get vaccinated?' I'll go 'no.'"
— Joe Rogan, The Joe Rogan Experience.
"Caitlin Jenner has not received a lot of endorsements, including not a single word spoken from a Kardashian or a Jenner: Khloe, Kendall, Kourtney. None."
— Jon Favreau, Pod Save America podcast, on California's potential recall election.
"You cannot simply go out and get a search warrant for an attorney unless you have a real basis to look at probable cause to give to investigators and eventually perhaps to a grand jury. This would be something that would be going all the way up through the Department of Justice."
— CBS News Legal Analyst Rikki Klieman, The Takeout podcast, on the FBI searching Rudy Giuliani's apartment.
"They believe in autocracy, not democracy. They are racist. It's just shocking what's happened to the Republican Party. They have nothing to contribute, frankly, to American politics except for incendiary and sometimes delusional public statements."
— Former Democratic presidential candidate Gov. Howard Dean, The New Abnormal podcast.
"Don't assume that minorities can't do for themselves. We are perfectly capable of getting a photo ID. We're perfectly capable of picking the school of our choice. We are perfectly capable of understanding how to make the most of our opportunities if they are put in front of us."
— Former U.N. Ambassador Nikki Haley, The Daily Signal podcast, on the bigotry of low expectations.